Roger Garin-Michaud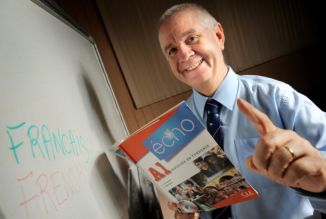 welcomes you to his French language learning website
Roger Garin-Michaud is a native French speaker who has been living and teaching French in Australia for over twenty years. Roger has taught at Alliance Francaise, Canberra and the Canberra Institute of Technology, preparing students for the French Language Certificate.
He is now teaching privately in Brisbane to students at all levels, from beginner to advanced, in groups and one-on-one sessions in the inner north suburbs and CBD.
In addition to his French teaching expertise, Roger has 20 years experience in finance, banking and commerce in France and Australia, and specialises in French for Business, preparing students for the Paris Chamber of Commerce "Diplôme de Français Professionnel Affaires".

In order to have a manageable class size the number of seats is limited to 10, so book NOW because we operate on a first come, first served basis !!
Enrolments are filling up fast so call Roger TODAY on 0431-919-526 or email: rogergarinmichaud at gmail.com.
For the full list of prices and services click here

To buy the textbook, exercise book and the "Guide to conjugating 12,000 French verbs" click here